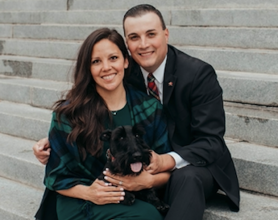 Aaron snodderly
Please join us in welcoming our new Pastor and his wife, Aaron & Brenda Snodderly. Aaron has been an Evangelist for the last 20 years and also served as Executive Director of the Tennessee Independent Baptists for Religious Liberty. They are current residents of Hendersonville and are excited about doing great things for God with the people of BBC. As he frequently says, 'The future is always bright if we follow the Son.' Please pray for them, our church, and school, as we seek to build a vibrant fellowship that reaches our community with the Gospel of Jesus Christ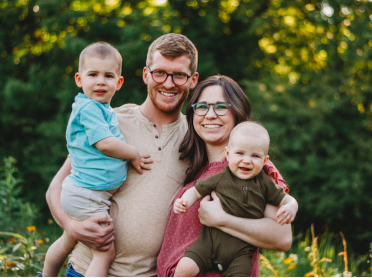 Ben Howell
Student Ministries Pastor | Email:
Ben attended West Coast Baptist College and graduated in May of 2019 with his BA in Church Ministries. He met his wife, Andrea, at Bible college. They were married on December 15, 2018. They have two sons named Charley and Henry.
In the summer of 2018 Ben did an internship at Bible Baptist Church. God later lead Ben back to Bible Baptist to be the first TentMaker intern at the church. He became the Student Ministries Pastor in January of 2020.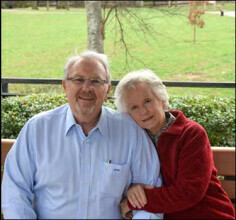 Dr. nick applegate, ph.d.
Biblical Counselor | Email:
While visiting a camp at the age of 13, Nick heard a clear presentation of the Gospel for the first time and trusted Jesus Christ as his Savior. Nick was born in Greenville, Ohio, but grew up in Grand Rapids, Michigan. He married his sweet wife Nona in 1968. Their three children are now serving the Lord while rearing their own families.
Nick earned his undergraduate degree at George Williams College and then earned his Masters of Arts degree at Middle Tennessee State University. He completed his postgraduate work and earned his PhD at Louisiana Baptist University. He is most influenced by the wise counsel of his father. Dr. Applegate holds a full-time counseling position with the Biblical Counseling Center, a ministry of Bible Baptist Church. He holds an earned doctorate in Psychology and Christian Counseling with an emphasis in conflict management.
He joined the ministry full-time in 2001 and works with families in the middle Tennessee area. In addition, Dr. Applegate travels internationally, counseling and training pastors and families on the mission field.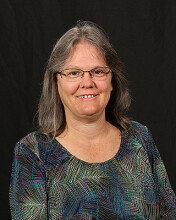 KAREN CALDWELL
Financial Coordinator | Email:
Karen has 20 years of accounting experience with an Associates in Accounting degree from Liberty University. After college, she started at Accelerated Christian Education (A.C.E.) in Seminole, Florida in 2006. Karen moved with A.C. E. to Hendersonvile, Tennessee in 2007.
She joined the staff as Financial Coordinator for Bible Baptist Church and Hendersonville Christian Academy September 1, 2018.