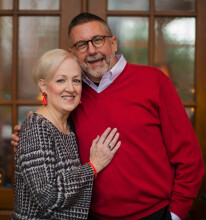 Greg Mutsch
Pastor
Office: 615-824-0042
E-Mail:

Pastor Greg Mutsch has been actively in the ministry as a pastor and administrator for over thirty years.
He graduated with a Bachelor of Science from Pillsbury Baptist Bible College and a Master of Divinity from Central Baptist Theological Seminary. He holds two earned doctorates: a Doctorate of Education degree from Bob Jones University, and a Doctorate of Ministries degree from Trinity International University. He has served as the Assistant to the President at Pillsbury college, the senior pastor of two churches, the Vice President for Administration at Pensacola Christian College, and the Executive Director of Business Administration at Accelerated Christian Education.
Pastor Mutsch has been capably assisted through these years by his wife, Luann. In addition to serving as the Pastor's wife at Bible Baptist Church, she also serves as an adjunct faculty member in the music department at Welch College.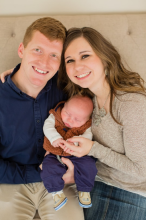 Ben Howell
Student Ministries Pastor
Office: 615-824-0042
E-Mail:

Ben attended West Coast Baptist College and graduated in May of 2019 with his BA in Church Ministries. He met his wife, Andrea, at Bible college. They were married on December 15, 2018. They have one son named Charley.
In the summer of 2018 Ben did an internship at Bible Baptist Church. God later lead Ben back to Bible Baptist to be the first TentMaker intern at the church. He became the Student Ministries Pastor in January of 2020.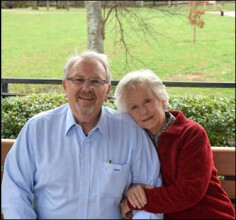 Nick Applegate
Biblical Counselor
Office: 615-824-0042
E-Mail:

While visiting a camp at the age of 13, Nick heard a clear presentation of the Gospel for the first time and trusted Jesus Christ as his Savior. Nick was born in Greenville, Ohio, but grew up in Grand Rapids, Michigan. He married his sweet wife Nona in 1968. Their three children are now serving the Lord while rearing their own families.
Nick earned his undergraduate degree at George Williams College and then earned his Masters of Arts degree at Middle Tennessee State University. He completed his postgraduate work and earned his PhD at Louisiana Baptist University. He is most influenced by the wise counsel of his father. Dr. Applegate holds a full-time counseling position with the Biblical Counseling Center, a ministry of Bible Baptist Church. He holds an earned doctorate in Psychology and Christian Counseling with an emphasis in conflict management.
He joined the ministry full-time in 2001 and works with families in the middle Tennessee area. In addition, Dr. Applegate travels internationally, counseling and training pastors and families on the mission field.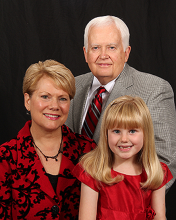 Roger Perry
Assistant to the Pastor
Office: 615-824-0042
E-Mail:

Roger grew up in Madison, Tennessee. He graduated from the University of Tennessee. He is a certified public accountant and has been in the practice of public accounting for 43 years. Roger and his wife, Celeste, have four adult sons and one daughter.
Roger, Celeste, and their daughter Hailey have been attending Bible Baptist since 2016. Roger joined the BBC staff January of 2020.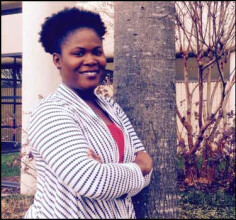 Dedra Clayton
Office Coordinator
Office: 615-824-0042
E-Mail:

Dedra Clayton moved to Nashville from Tampa, Florida. She joined the staff of Bible Baptist Church in May of 2015.
Dedra graduated from Pensacola Christian College in 2001 with a Bachelor of Science in Office Administration.